Ingredients
3 large Maris Piper potatoes
1 tin of tuna in sunflower oil
Chives
Tablespoon of paprika
Salt and pepper to season
Semolina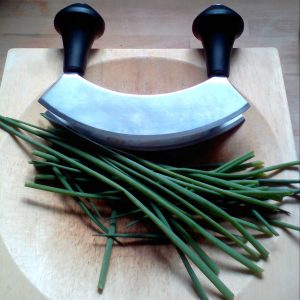 Method
Peel the potatoes and boil until cooked- then mash them with a potato masher.
Add the tuna with the sunflower oil to the potato mixture.
Chop the chives and add these too.
Season with the paprika, salt and pepper and mix all the ingredients together.
Make the mixture into burger shapes and coat either side with semolina.
Heat your frying pan, then fry your fishcakes in a little oil for about 5 minutes each side or until browned.
Serve and enjoy.
Recommended purchases based on this recipe