What's in Season in March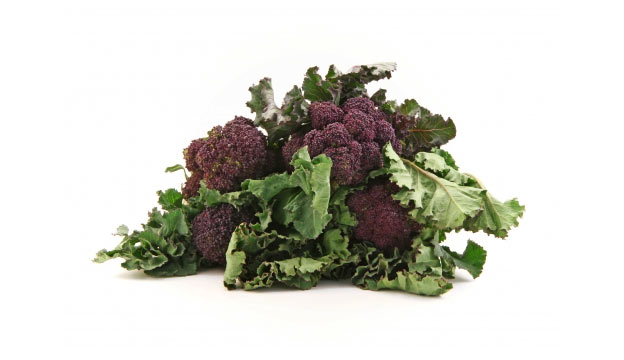 March can be an awkward month for the seasonal cook, but spring greens like purple sprouting broccoli are in abundance.
Purple sprouting broccoli is one of our favourite vegetables to grow, because it provides welcome fresh produce in the early season garden glut. Not many other vegetables are producing at this time of year, so it's great to have a crop available to harvest fresh greens to add to your plate.
Purple sprouting broccoli is also expensive to buy in the supermarkets, so it's much better to grow your own on the plot.
Wild Scottish Salmon is coming into season, so with other seasonal fish available a rich creamy fish pie with fresh greens would go down a treat.
March is also good time to go foraging, so search the hedgerows for some tasty nettle tops. Try making nettle wine, or add fresh nettle leaves to savory dishes like you would spinach. Nettles are really nutritionally rich, so it is a shame we don't have more of them in our diet.
Other produce that is good to eat in March
Vegetables
Purple Sprouting Brocolli
Radishes
Spring Cabbage
Kale
Herbs
Chives
Mint
Parsley
Sorrel
Watercress
Lemon Balm
Hedgerows
Nettles
Primrose
Jack-by-the-hedge
Hop Shoots
Ramsons/Wild Garlic
Hawthorn leaves
Wood Sorrel
Hedge Mustard
Chickweed
Dandelion 
Fish
Cockles
Crab
Lobster
Oysters
Pollack
Salmon
Sardines
Sea Trout