April can be quite fruitful in it's bounties, if only you know where to look!
If you grow your own food most of your time in April will be spent digging and readying the soil for March's plug plants. Don't worry, all that hard work will pay off soon enough as things start to warm up. 
April is a wonderful month, as the clocks go forward and the evenings become longer, more time can be spent in the garden however changeable the weather.
In Season in April:
Fish:
Cockles
Pollack
Salmon
Sea Trout
Hedgerows:
Nettles
Primrose
Dandelions
Ramsons (Wild Garlic)
Morel Mushrooms
St George Mushrooms
Herbs:
Rosemary
Chives
Mint
Parsley
Sorrel
Watercress
Meat & Game
Spring Lamb
Wood Pigeon
Vegetables:
Rhubarb
Radishes
Carrots
Spinach
Kale
Jersey Royal Potatoes
Cauliflower
Purple Sprouting Broccoli
Leeks
Stinging Nettles are in abundance in April and have many uses in the kitchen. 
They are very nutritious and provide good quantities of iron, protein and vitamins A & C.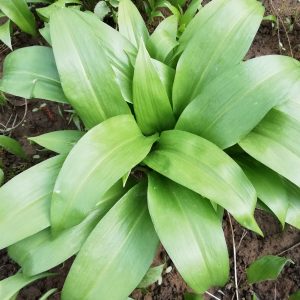 Ramsons (wild garlic) can be found in damp woodlands and can be used in dishes in a similar way to chives. 
They smell strongly of garlic, but are quite mild in flavour once cooked. 
Also suitable for salads.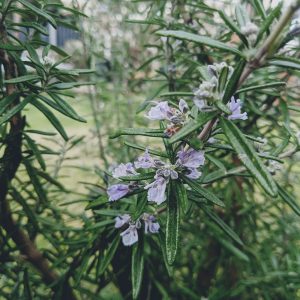 April is a great time to trim back straggly rosemary bushes and use the stalks for skewers for succulent, tender spring lamb kebabs. 
Rosemary is extremely high in iron, calcium, and Vitamin B6 . 
Rosemary flowers are also edible.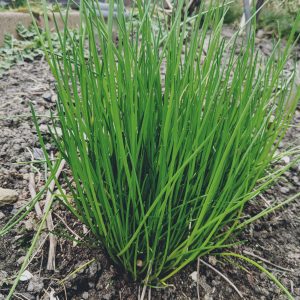 Chives have a very long season but are at their best right now, If you haven't got Chives growing in your garden you're missing out on their subtle onion flavour.
Chives have long tubular leaves & purple flowers; which are both edible.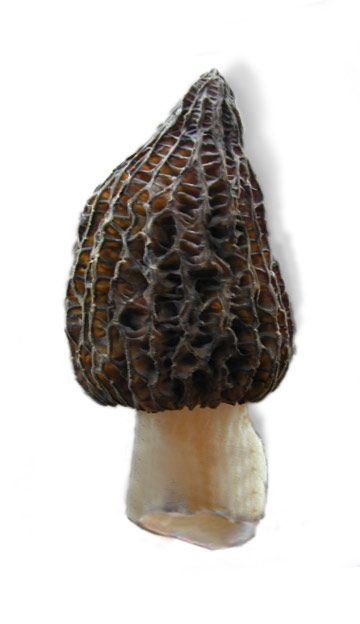 Morel mushrooms (Morchella Esculenta) are probably one of the most sought after of the wild mushrooms and because of this they are the most expensive. 
Morels are a spring mushroom, usually appearing from March to May in open woodland, the farming industry have tried in vain to cultivate this mushroom and stocks are always harvested from the wild. 
If you are foraging for these woodland delights be careful not to mistake the false morel for a genuine morel, If in doubt don't eat! 
The false morel is poisonous and potentially deadly. If your foraging for mushrooms it's always best done with an experienced mushroom hunter.
St George Mushrooms are wonderful (named after the time of year they are ripe for foraging) and can be found on unimproved grassland, often growing in large rings. 
Pick young mushrooms to lessen the strong, rich flavour.
Again If you are unsure of it's identification do-not eat!
Purple sprouting broccoli is still at it's best so make the most of it while you can- it'll be out of season completely by the end of may.