I love eating these straight from the oven while they are still warm. 
A easy beginner's baking recipe, so good for baking with children. 
Great addition to the cake stand with an afternoon tea. Clotted cream and jam optional.
Ingredients
225g of self-raising flour
A pinch of salt
60g of butter
30g of sugar
75g of dried fruit (sultanas or mixed dried fruit)
150ml milk 
Method
Preheat the oven to 220ºC
Add the flour and the salt to a mixing bowl and rub in the butter until the mixture resembles breadcrumbs.
Add the sugar and dried fruit and mix well.
Make a well and pour in the milk. Mix together to create a dough.
Lightly flour your surface and roll out the dough until it about 1 inch think.
Cut out your scones using a round cutter and place them on a lightly greased baking tray.
Glaze the top of the scones with a little bit of milk (or a beaten egg if you prefer).
Place the tray into the oven and bake for approximately 15 minutes until golden brow
Tips
You can substitute the dried fruit with other ingredients if you prefer a different type of scone. Chocolate chips, cherries and blueberries work well.
Savory scones are also an option. Experiment by removing the sugar and fruit from the recipe above and adding herbs, cheese and seasoning instead.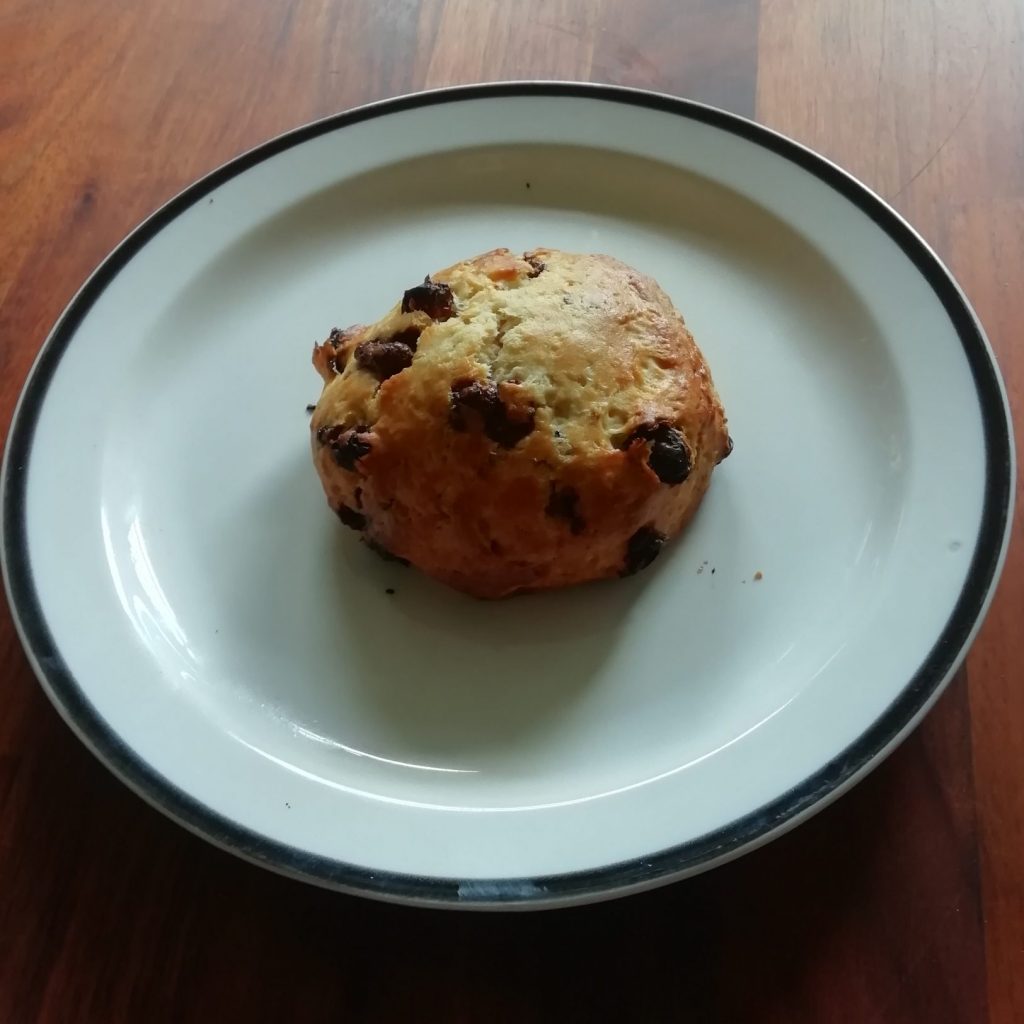 Recommended purchases based on this recipe: